Katy's sister, brother-in law and their seven year old son live in Rhode Island. I had never been and Katy hadn't seen their new place out in Tiverton yet.
We hopped on a plane from Mexico City after a week of drinking beer and eating Consuelos at our friend's churrería was all wrapped up. The first order of business was to head downtown Boston to see shows by Future Islands, The National, Neutral Milk Hotel and a blurry memory of bars. There were also trains, drives through the country and BBQs.

The timing of this trip may have intentionally been planned, or just so happened to have worked out so that we could go see the Jays play at Fenway against the Sox. Walking through one of the most storied ballparks in the game was a special experience on its own. I would fly back for the overpriced beers and historic walls alone.

The visit here will be over after the weekend and the Caribbean will become home again. There are stories, but these photos will save me the effort and might just do the trick.
A Lady and The Ducks: Boston Common
Robin Williams' bench from Good Will Hunting
A sharpie memorial has been written into the bench from Good Will Hunting. We took a little stop by there, paid our respects for all the laughs and Katy took a seat on the pavement to add, "You're doing it, Peter!" to the list.
Rest easy, ol' boy.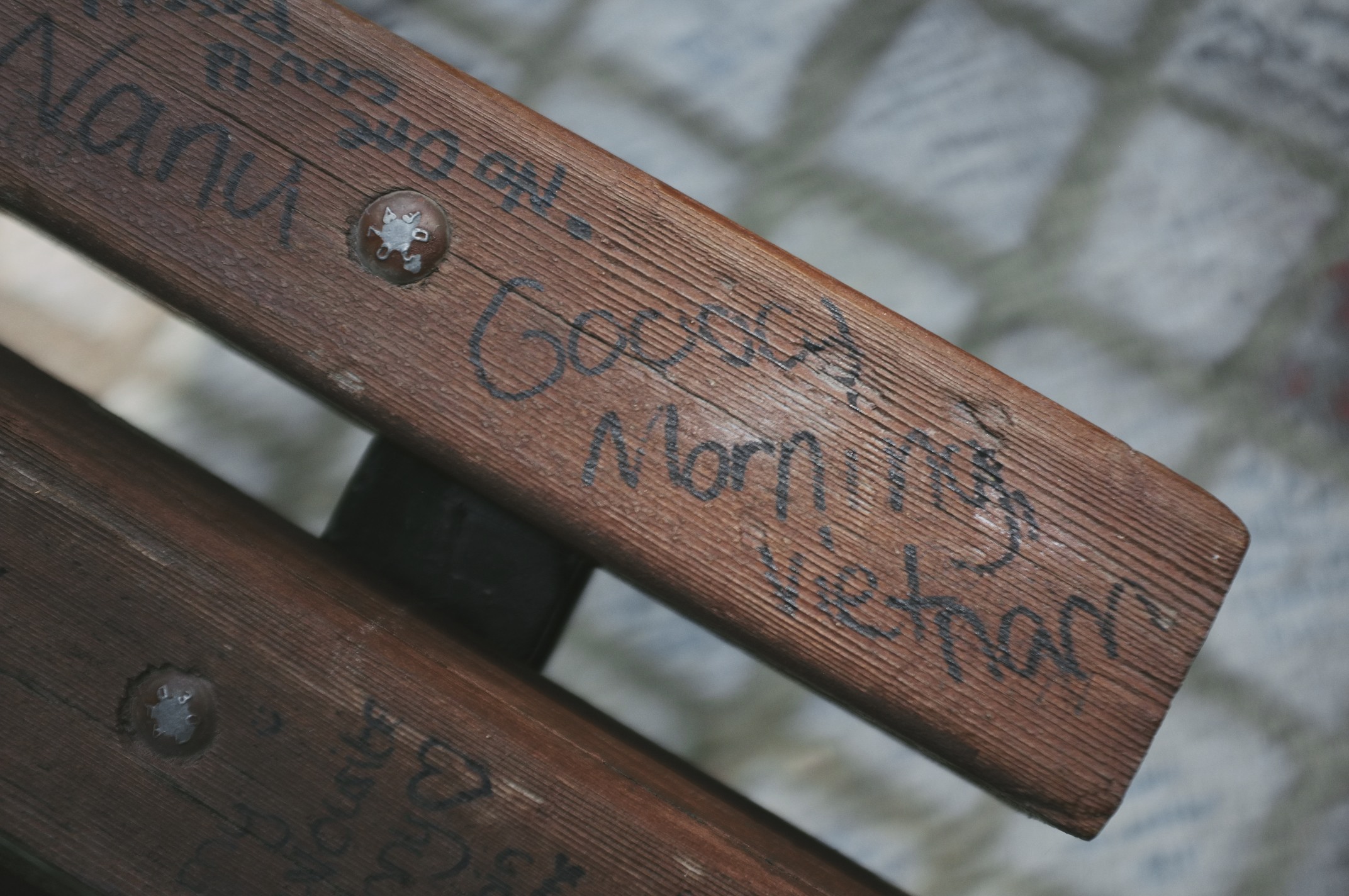 Fenway Park, Jays vs. Sox